There's nothing better than coming home to a fresh and clean doggy! Elaine's Pet Resorts provides all the luxuries you expect from a human spa. Whether your pup needs a clean-up after fun-filled play at our invigorating daycare or some extra TLC– your pet is guaranteed to look amazing after a luxurious day at Elaine's.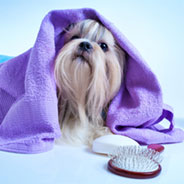 Services
Premium Bathing
Nail Trimming or Filing
Ear Cleaning
Brush-Outs
BENEFITS
Less Shedding
Healthier Skin and Coat
Trimmed Nails are Safer
Promotes Healthy Hair
Invigorates Scalp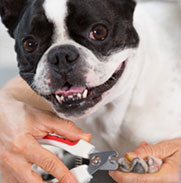 Hours
Drop-off before 9 am
Pick-up M–F before 6 pm
Pick-up Sat before 4 pm
Monday through Saturday Bathing
Schedule today!