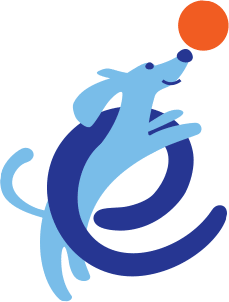 Make the most of your dog's stay with us and enroll in our Lodge & Learn Training program. Your furry scholar will enjoy an individual play session to get them relaxed and ready for 45 minutes of one-on-one training with one of our experienced trainers. At the end of their 5 or 10 day program, you will receive a leash and collar specially selected for their training needs, a graduation photograph and certificate, and a meeting with our Lodge & Learn training adviser to ensure you are ready to make the most of your graduate's new skills.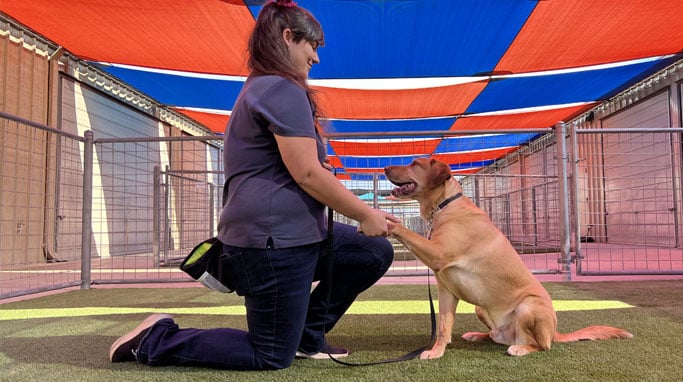 It's exciting to watch your pet learn, understand and respond to the basic commands that lead to a lifetime of communication with you and your family. Repetition, consistency and reward are the keys to success in helping your dog improve their skills. While our Lodge & Learn program focuses on the basics, sometimes several training sessions are required to correct behaviors that get in the way of successful learning. The training specialists at Elaine's Pet Resorts can provide the solid foundation that every dog needs to thrive.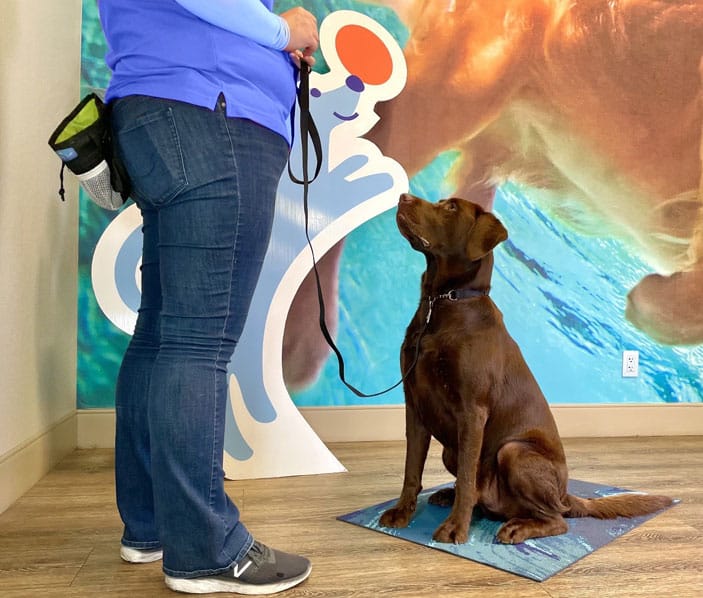 Lodge & Learn Training Program
We offer basic obedience programs for dogs of all ages. We will work with your dog employing positive, reward-based training, including use of treats, toys, and praise. Your dog will learn the following obedience behaviors: "Sit", "Down", "Stay", "Come", "Go to Your Place", "Drop it", "Off", and loose leash walking.
Each Package Includes:
Overnight Lodging Accommodations (4 or 9 nights)
Leash and training equipment (yours to keep)
Daily Training Session with one of our Trainers (45 minutes – 1 hour)
Daily Training Session Progress Report
2 Waterpark Play Sessions Daily (Group or Private Play)
Daily Gourmet Treat
Nightly Tuck-In with Cozy Cuddles
Complimentary Meal Daily (unless dog is a puppy or medical issue requires additional meals)
One Hour Owner Training Session (by appointment after completion)
Meet & Greets are required for all new pets (expect kittens under 6 months)
Cost is 24.95 for dogs and 14.95 for cats
Meet & Greets are conducted Monday – Thursday
They must be at least 48 hours prior to the pet's check in date
Learn more about Elaine's Meet & Greets here.
We brought Honus for training and they really taught us how to help him become a very sweet boy. He loves the socialization he gets and we love the consistency of care he receives. Thanks for being so good for our family!
- Kristina S.
Rosie had a great time at Lodge and Learn and has been a star student at home since her graduation! She has been retaining everything really well with daily practice - it gave us the foundation we'd been struggling to build on our own. Thanks Elaine's!
- Rosie