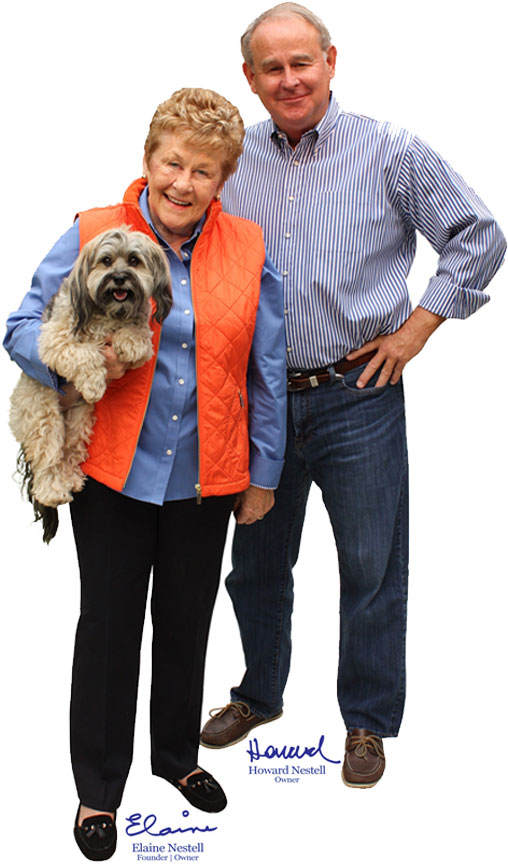 Elaine's Pet Resorts has been family-owned and operated since 1989 and is proud to be in its third generation of high quality family pet care.  In the mid-1980s, Elaine Nestell was in search of a facility that she felt comfortable with leaving her pets when she was away from home. After not finding the perfect facility, Elaine designed a resort where best friends could stay––a place to leave her own pets with confidence. Founded in 1989, Elaine's Pet Resorts opened its doors on a warm summer day in July and after 10 years of success with the original location in Fresno, CA, a second resort was opened in Madera, CA.
Elaine Nestell has always loved animals. Raised in South Dakota, she moved to the Central Valley in the 1950s. As a mother of two, Elaine's career in banking took a backseat when she chose to pursue her dream of opening a pet care facility. Her passion for dogs also brought involvement in the competitive dog show circuit where she competed with her award-winning German Shepherds and Bouvier des Flandres dogs for 20 years. Since retiring from the show ring, Elaine and her husband Bud devote their time to their three grandkids and to the daily operations of Elaine's Pet Resorts.
As the second generation of the Elaine's Pet Resorts family, Howard Nestell brought his extensive knowledge in business to Elaine's Pet Resorts and was named Chief Executive Officer in 2000. Earning his degree in Business Administration from Fresno State he began his career in project management with a commercial real estate development firm. He then became partner and executive at an interior design firm and construction company prior to joining the operations at Elaine's Pet Resorts. It was in 2000, when Howard ushered Elaine's Pet Resorts into the new millennium by leading the design and construction of a second pet resort in Madera, California. His affection and ownership of Irish Wolfhounds and Wirehaired Pointing Griffons resulted in parenting the late, great Atom, whose paw prints you can see at the Madera resort's courtyard sidewalk–-the result of a two year old puppy running through wet concrete during construction.
We are an extension of each pet parent.
With the joys and responsibility of pet parenthood comes owner concern when they can't be there for a pet. We ease these concerns with a consistent level of service unequaled in our care field.
We are sensitive to special needs.
Every member of our team is here because of their passion to provide ultimate care for your pet. The pet parents we serve demand our best effort. Our practices and beliefs in what we do are evidenced by the smiles and tail wags of your pet.
We care at every level.
Our guests are family both here and at home. Every care decision is based on this fact. We earn your trust and theirs by displaying this dedication.
Professional Affiliations and Awards
Proud member of the Central California and Inland Empire Counties Better Business Bureau.
We use the Outstanding Pet Care Learning Center's comprehensive curriculum for pet care facility training. This includes classes and courses dedicated to helping pet care facility owners, managers and staff deliver the highest quality pet care.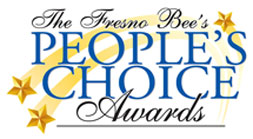 Voted Best Pet Daycare/Boarding in the Central Valley by The Fresno Bee's Best of Central California since 2007!