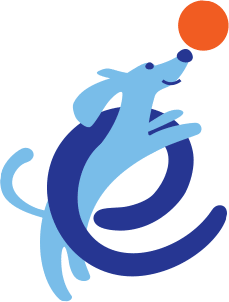 Welcome to Elaine's Pet Resorts' Puppy Playschool Program! Puppy exposure is often an overlooked skill when bringing home a brand-new puppy. Often times new puppy owners may only focus on "socializing" the puppy instead of the many other critical scenarios that the puppy will encounter. Exposure is a foundational aspect of integrating your puppy into your day-to-day life and not just a puppy's ability to play well with others. Think about all the vet visits, grooming appointments, family and friend interactions, and potential traveling you will do with your puppy - these are all important scenarios to acclimate your puppy to by discouraging reactive behavior and reinforcing neutrality instead! We are here to expose your puppy to a variety of new and exciting experiences that will help reduce anxiety or fearful reactions down the road by utilizing positive reinforcement. We have constructed an exposure and enrichment program based on what we describe as "The Successful Badges of Puppy Exposure."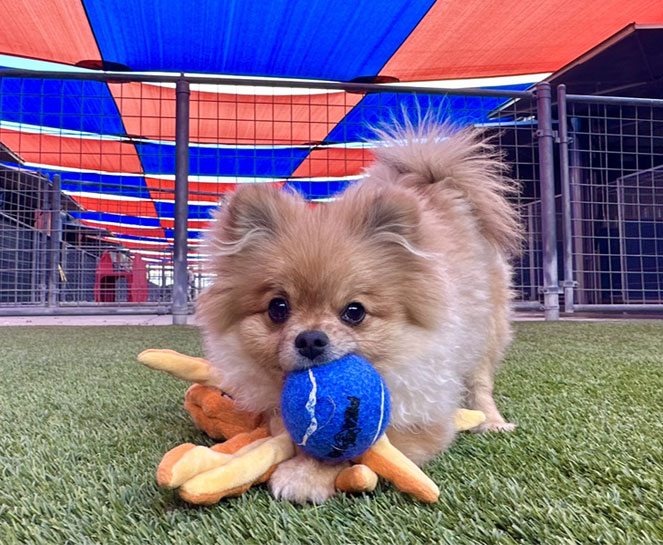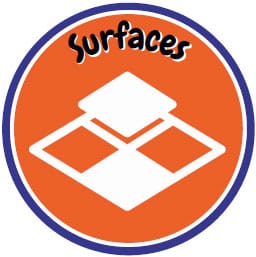 Exploring a variety of textures, climbing play structures, and materials
Observing other dogs, new surroundings, and our team at work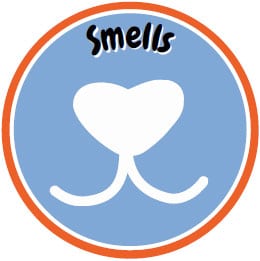 Exposure to scents of other dogs, people, and facilities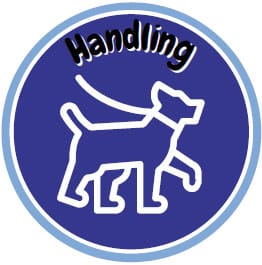 Increasing comfort and familiarity of physical examinations: paws, ears, body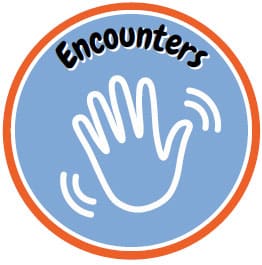 Friendly introductions to strangers and neutral reactions to other pets
Developing calm responses to new and abrupt noises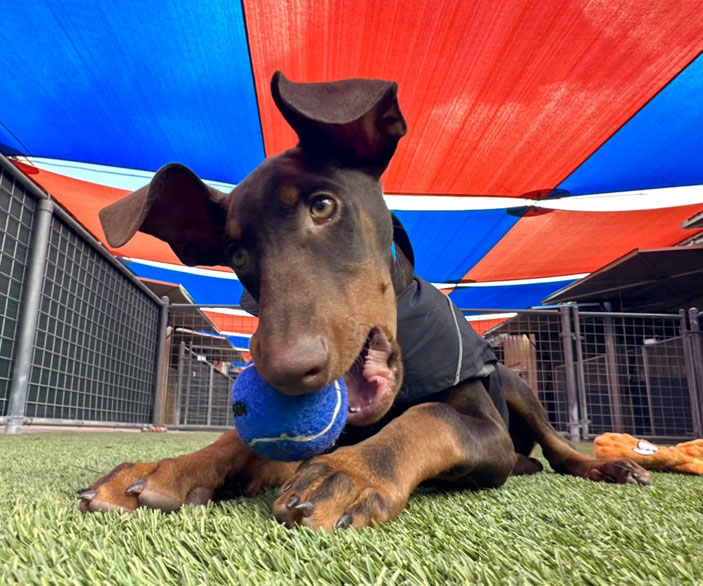 What's Included in Puppy Playschool?
Morning playtime at our park
60-minute exposure training session
Mid-day lunch served in a puzzle feeder
Afternoon enrichment play session
Afternoon walk
Daily enrichment treat time served in an interactive toy
Daily Report Card
Meet & Greets are required for all new pets
Cost is 24.95 for dogs
Meet & Greets are conducted Monday – Thursday
They must be at least 48 hours prior to the pet's check-in date
Learn more about Elaine's Meet & Greets here.
We brought Honus for training and they really taught us how to help him become a very sweet boy. He loves the socialization he gets and we love the consistency of care he receives. Thanks for being so good for our family!
- Kristina S.
Rosie had a great time at Lodge and Learn and has been a star student at home since her graduation! She has been retaining everything really well with daily practice - it gave us the foundation we'd been struggling to build on our own. Thanks Elaine's!
- Rosie