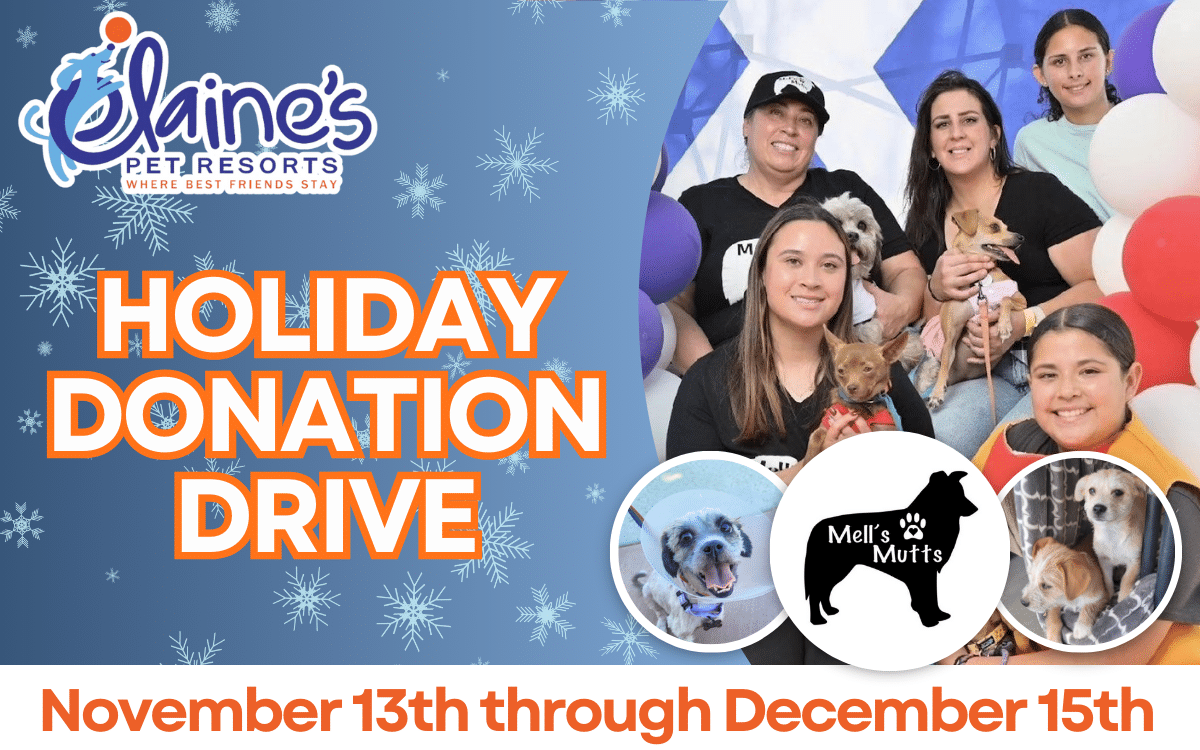 We are getting into the holiday spirit of giving! It's time for our annual Holiday Donation Drive! This year we will be donating to Mell's Mutts. This local, non-profit 501(c)(3) organization is completely foster based, dedicated to rescuing dogs from the streets or local crowded shelters and finding them loving, forever homes.
The Holiday Donation Drive will take place from November 13th through December 15th. Donations can be dropped off at either our Fresno or Madera locations. 
Mell's Mutts is asking for the following items to be donated: 
Potty Pads
Clorox Bleach
Clorox Wipes
Blankets
Laundry Detergent (ALL brand preferred)
Cosequin brand joint supplement
Cesar's wet food
Costco Dry Adult food
Blue Buffalo Dry Adult food
Hills Senior Dry food
Bully Sticks
Wire Crates
Your donation will automatically enter you into our $50 Elaine's Pet Resorts gift certificate drawing. For more information on our Donation Drive, please call us at 559-227-5959.
Visit www.mellsmutts.com to donate directly!